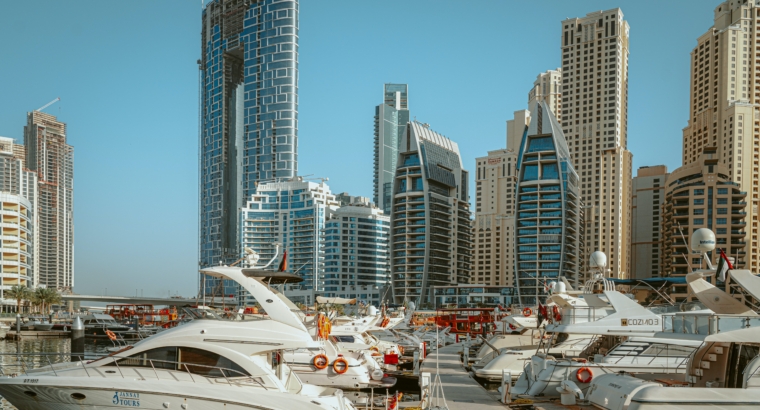 A Beginner's Guide on a Yacht Charter
Traditional vacations are starting to lose popularity in favor of boat rental. You can stay in a different location every night without having to pack up and move instead of staying at a resort. Charters enable visitors to see a variety of locales or islands in a condensed amount of time.
When making your first yacht charter reservation, keep the following considerations in mind:
One of the most crucial things to consider when making a reservation is the yacht's size. For first-timers, enormous luxury ships can be overpowering. Everything is dependent on the situation and the number of passengers. For instance, a lavish boat with four bedrooms that is between 100 and 120 feet long seems roomy without being excessive.
An upbeat environment on the yacht is essential. The yacht rental UAE experience is made comfortable and delightful by the crew throughout the entire cruise. Make sure the crew provides you with accurate information about the services offered on board as well as the emergency procedures. They should have the necessary training and support you throughout the voyage with all the yacht's amenities.
Although the initial cost of a yacht charter trip may seem a bit exorbitant, it ultimately covers all expenses, including those for meals and activities. You should make sure the necessary funds are adequately saved up and available before the yacht voyage. As a result, you should pick the ideal nwras yacht deals that falls inside your intended price range.
Extremely flexible and individualized
The only restriction on the limitless options accessible during your yacht hire is your creativity. Your priority is that yachts have your favorite foods and beverages on board also they should provide your preferred beverages, such as milkshakes for your kids or champagne on ice.
Yacht vacations and water sports frequently coexist. The water sports amenities on yachts are comparable to those on cruise liners and include wakeboarding, jet skiing, and fishing. Diving gear, paddleboards, and inflatable slides are the most typical water sports equipment on boats.
Here are also some key points to consider when chartering a yacht:
Purpose: Determine the purpose of your yacht trip, whether it's for a family vacation, a romantic getaway, or a corporate event.
Budget: Set a budget for the yacht charter and research options within your budget range.
Location: Choose the location you want to visit and research yacht charter companies operating in that area.
Type of Yacht: Choose the type of yacht you want to charter, such as a motor yacht, sailing yacht, or catamaran.
Crew: Decide if you want a bareboat charter (without crew) or a crewed charter (with a captain and crew).
Itinerary: Plan your itinerary and discuss it with the charter company to make sure it is feasible.
Booking: Book the yacht charter in advance to ensure availability and to secure the best rate.
Insurance: Purchase travel insurance to protect against cancellations, trip interruption, or emergency medical expenses.
Preparation: Prepare for the trip by packing appropriately, obtaining necessary travel documents, and familiarizing yourself with safety procedures on board.