If you want to make a splash with your next digital marketing campaign, look no further than Nwras yacht rental advertising offering you the best online listing. Nwras yacht advertising allows businesses to reach their target audiences while making an unforgettable statement about their brand.
With traditional marketing strategies, boat shows, and races occurring year-round, businesses have plenty of opportunities to get involved in the yacht advertising industry. There, we'll look at the various types of yacht advertising products and services and how they can help you reach your target market.
Nwras Yacht Advertising
With our marketing plans, yacht advertising is a great way to get your message out to a targeted audience through social media blog posts. Yacht owners are typically high-net-worth individuals who are hard to reach through traditional advertising channels.
You can reach this valuable demographic by placing ads on yachts while relaxing and enjoying their time on the water. Yacht advertising can take many forms of advertising of your yacht Ads.
No matter what form of yacht advertising you choose, ensuring your message is clear and concise is important. You want your target audience to remember your brand long after they've left the dock.
Yacht Marketing Specialist
A Yacht Marketing manager Specialist is responsible for planning and executing the different types of marketing campaigns for yachts. They work with yacht owners and brokers to determine the best way to market the vessel and then create and implement a plan to generate interest and sales.
Yacht marketing specialists must deeply understand the brand awareness of the yacht industry and have strong marketing and communication skills. They ought to be able to think critically and grow innovative ways to market yachts while effectively managing budgets and timelines.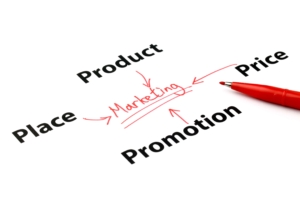 Your Yacht's First Impression
Your yacht is a reflection of you and your success. Maintaining its appearance is important. Initial impressions are crucial, particularly in the realm of your yacht. Ensure the exterior is clean and polished and the interior is tidy and inviting.
Ensure that any necessary maintenance has been done promptly, and show that you take pride in your vessel by taking care of its appearance. Letting people know you are proud of your yacht will make them more likely to recommend it or book future trips with you. Here are some suggestions for maintaining your yacht looking its best:
1. Keep it clean. However, it may seem obvious keeping your yacht clean inside and out is crucial. Regularly wash and wax the exterior and vacuum and dust the interior.
2. As needed, make repairs; if any damages or areas need attention, take care of them immediately. Keep minor issues from developing into larger ones.
3. Keep up with the latest trends; ensure your yacht has the latest features and amenities buyers seek. This will help it maintain its value over time.
You can be certain by heeding these recommendations; You'll always make a great first impression with your yacht!