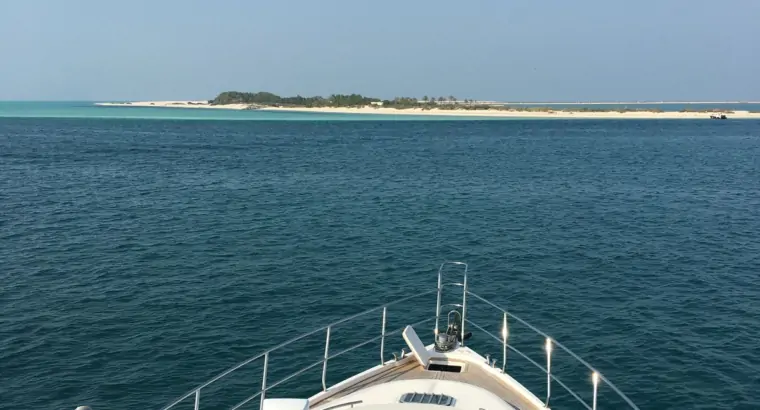 Private Yacht Cruise In Dubai
Dubai is renowned for its luxurious experiences, and a private yacht cruise through the Arabian Gulf is no exception. Whether you're celebrating a special occasion or simply looking to indulge in some pampering, a private yacht cruise offers an unforgettable way to see Dubai's stunning coastline from a unique perspective. In this blog post, we'll explore everything you need to know about booking your own private yacht experience in Dubai, including the different types of cruises available, what to expect on board, and how to make your dream trip a reality!
What is a private yacht cruise in Dubai?
A private yacht cruise in Dubai is an exclusive experience that allows you to explore the city's stunning coastline and iconic landmarks from the comfort of your own luxury vessel. Unlike a regular tourist boat trip, a private yacht charter provides complete privacy and personalization – with only your chosen group on board, you have full control over where you go and what you do.
There are various types of private yacht cruises available in Dubai, ranging from short excursions along the coast to multi-day trips exploring nearby islands. You can choose between different sizes and styles of vessels to suit your needs, whether it's a sleek motorboat or a traditional sailing vessel.
One of the main advantages of booking a private yacht cruise is the level of service provided. You'll have access to experienced crew members who will take care of everything for you – from preparing delicious meals and drinks to suggesting activities tailored to your interests.
A private yacht cruise in Dubai offers an unparalleled way to relax and soak up some sun while taking in all that this incredible destination has to offer.
The different types of private yacht cruises in Dubai
Dubai is a popular destination for luxury yacht cruises, and there are several types of private yacht cruises to choose from. One of the most popular options is a day cruise, which allows you to explore the beautiful coastline and crystal-clear waters around Dubai.
Another option is an overnight or multi-day cruise, which gives you more time to relax on board and enjoy all the amenities that come with a private yacht. You can even customize your itinerary to visit different destinations along the coast or nearby islands.
For those looking for a unique experience, some private yacht companies in Dubai offer themed cruises such as sunset dinner cruises or party cruises complete with live entertainment and DJs. These are perfect for special occasions like birthdays, anniversaries, or corporate events.
If you're interested in water sports activities such as snorkeling or jet skiing, some companies also offer adventure-based trips that include these activities along with their regular cruising packages. Whatever type of cruise you choose, rest assured that it will be an unforgettable experience aboard your own private vessel amidst stunning views of Dubai's skyline and coastline.
Pros and cons of a private yacht cruise in Dubai
A private yacht cruise in Dubai is a luxurious and unique experience that allows you to explore the stunning coastline of the city from a different perspective. However, as with any travel experience, there are pros and cons to consider before booking your private yacht.
One major advantage of a private yacht cruise is the exclusivity it offers. You have complete control over who joins you on board and can tailor the itinerary to your preferences. This makes for a more personalized and intimate experience that cannot be replicated by other forms of transportation or group tours.
Another pro is flexibility – you can choose when to set sail, where to go and how long to stay at each location. This gives you freedom and independence during your trip without worrying about schedules or crowds.
On the downside, one con could be cost. Private yachts are expensive compared to other modes of transportation or activities available in Dubai but if budget isn't an issue, then this shouldn't pose much concern.
Also keep in mind that weather conditions may affect your cruising plans. While Dubai has sunny skies most days out of the year, strong winds might force cancellations which could spoil your plans.
Despite its high price tag – a private yacht cruise in Dubai offers an exclusive way to discover some of its hidden gems with ultimate flexibility while considering challenges such as weather conditions so make sure all factors are weighed before planning one!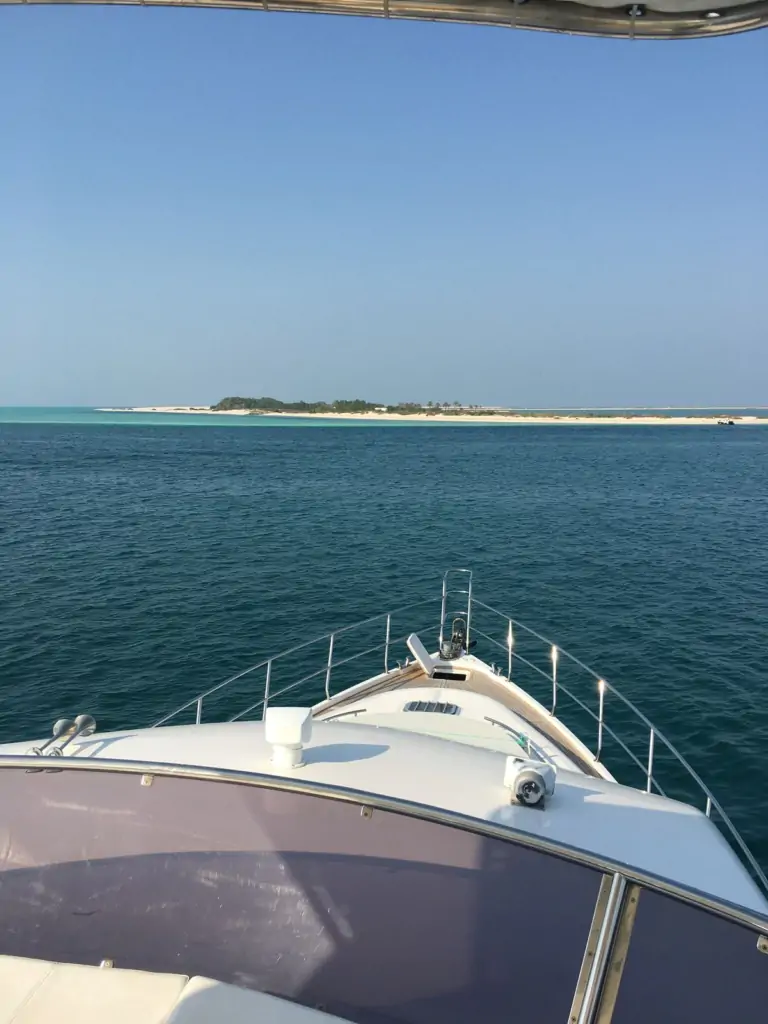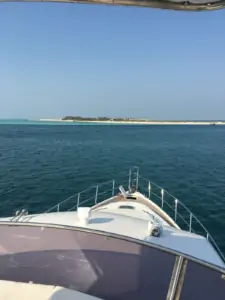 What to expect on a private yacht cruise in Dubai
On a private yacht cruise in Dubai, you can expect to be pampered with luxury and personalized service from start to finish. The crew will welcome you onboard the yacht and offer you a refreshing drink as they take you on a tour of the vessel.
As soon as the yacht sets sail, you'll experience breath-taking views of Dubai's iconic skyline from the water. You'll have plenty of opportunities to snap photos or simply soak up the scenery as your captain navigates through Dubai's waters.
During your private yacht cruise, you can indulge in some delicious food and drinks that are prepared by an expert chef onboard. Whether it's a romantic dinner for two or a fun-filled party for friends and family, there is something for everyone on board.
If you're feeling adventurous, try out some water sports like jet skiing or paddleboarding. Many yachts come equipped with these toys which add more excitement to your cruise experience.
While cruising around Dubai Marina or Palm Jumeirah Island at night-time, watch how stunningly beautiful this city looks when lit up! A night-time cruise will provide unforgettable memories!
On a private yacht cruise in Dubai, prepare yourself for an exclusive luxurious experience with breath taking moments that will last forever!
How to book a private yacht cruise in Dubai
Booking a private yacht cruise in Dubai is an easy and straightforward process, and there are several ways to do it. Firstly, you can book through a travel agent or tour operator who specializes in luxury yacht charters.
Alternatively, you can go directly to the website of the yacht charter company that offers private cruises in Dubai. Most companies have online booking systems where you can choose your preferred date, time, type of yacht, and route.
Before booking your private yacht cruise in Dubai, make sure to research different options available to ensure that the itinerary suits your preferences. Some yachts offer more luxurious amenities than others so be sure to investigate which one fits better for you.
It's also important to confirm what is included in the price as well as any possible additional costs such as food or drinks onboard. You should ask about their cancellation policy too so that you know what happens if plans change.
Once everything is confirmed and booked for your private yacht cruise experience in Dubai – all that's left is sit back, relax, and enjoy stunning views while cruising around this amazing city!
Conclusion
To sum it up, a private yacht cruise in Dubai is an unforgettable experience that offers luxury and relaxation on the water. Whether you're looking to celebrate a special occasion or simply want to enjoy some time with friends and family, there are many options available for every taste and budget.
From exploring the beautiful coastline of Dubai to enjoying onboard amenities like fine dining and entertainment, a private yacht cruise has something for everyone. Plus, with the help of professional crew members who take care of everything from navigation to catering, you can sit back and relax while taking in all that this stunning destination has to offer.
So if you're planning your next vacation or looking for a unique way to celebrate a milestone event, consider booking a private yacht cruise in Dubai. With its breath-taking scenery, world-class amenities, and exceptional service standards, this is one adventure you won't want to miss!