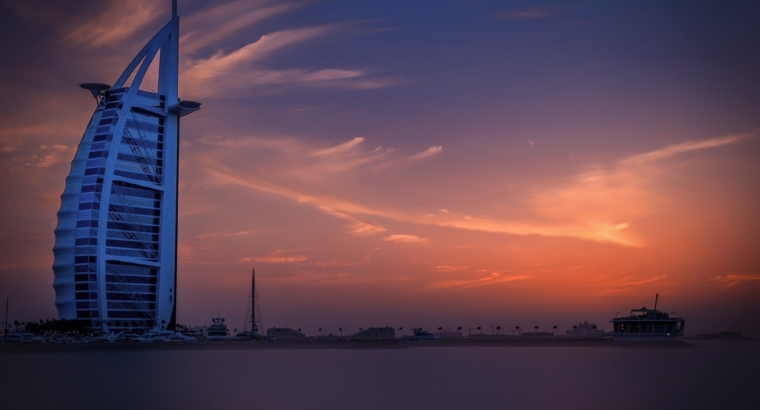 Why Dubai is the Right Choice for your Vacation
Here is the main 6 reasons why Dubai is the right choice for your vacation. If you want to spend your vacation in the lap of luxury, Dubai is the ideal location. you can see the beauty of Dubai from the deck of a luxury yacht. Each year, millions of tourists from all over the world come to the most abundant and wealthy city in the United Arab Emirates, which offers never-ending pleasure and excitement. There are many good reasons to visit Dubai when on vacation with friends and family. The "jewel of the east" is the name given to it. If you are willing to pay money, you can experience things you have only read about in fairy tales.
Here are some top explanations for why you should spend your upcoming vacation in Dubai.
A paradise for consumers
Due to the possibility of tax-free shopping, Dubai is heaven for every compulsive shopper. The location can provide unique discounts, Dubai vacation offers, and promotions, particularly during peak shopping seasons. Some of the well-known shopping areas in Dubai include the Dubai Mall, the biggest mall in the world, the Mall of the Emirates, the Deira Gold Souk, the Bur Dubai Souk, the Global Village, and the Burjuman Centre. You might haggle and purchase products while on your trip, including pashminas, silk clothing, carpets, shoes, souvenirs, gold, lucky stones, Oudh, hookahs, Dubai spices, and Arabian coffee. Even the biggest brands in the world's markets are available to you in
The most enjoyable water sports
Dubai is a good for fans of water sports because of its immaculate beaches and clear waters. Watersports services are provided to customers by numerous yacht rental businesses in Dubai, If you enjoy exploring new experiences, you should try one of our exhilarating rides. Thrill-seeking watersports like water skiing, flyboarding, jet skiing, banana boat rides, and doughnut boat rides are all included in mostly Dubai vacation packages. To make your trip memorable, you might request a pool and an inflatable water slide. You may also take your family and friends on rides like the doughnut and banana boat rides during your luxury yacht hire because they are so entertaining and secure.
A fascinating experience in the desert
The bulk of Dubai trip itineraries incorporates desert activities. While on vacation in Dubai, one should never pass up the exhilarating opportunity to go on a desert safari. You will adore participating in some of the fantastic activities offered here, such as desert safaris, dune bashing, and stargazing. Wouldn't it be lovely to observe the dawn and sunset surrounded by dunes? To increase the thrill of your trip, consider including a Jeep safari and a camel safari. Try quad biking, sand skiing, or desert gliding if you can.
Best international cuisines
In Dubai, you may indulge in cuisine from all around the world. You may try the city's numerous cuisines while on vacation in Dubai. Among the delectable dishes, you must try Manousheh, Iranian Sangak, Chelo Kebab, Al Harees, Al Machboos, Mandi, Oozie, Tabbouleh, Kousa Mahshi, Shirin Polo, Baba Ganoush, Fatteh, Kellaj, Falafel, Fattoush, Madrouba, Shish Tawook, Lahem Bl Ajin, Taboon Bread, Shawarma, Samboo So be sure to sample some regional cuisine as well. At the same time, you tour Dubai's various attractions.
heritage tours while teaching history.
The history of the Middle East is abundant in the region of Dubai. To learn about the customs and culture of this Arabic metropolis, try to visit all the historical sites in Dubai. A heritage tour may be included in a Dubai tour package. Never skip Al Bithnah Fort, Majlis Ghorfat Umm Al Sheif, Umm Al Quwain Museum, Sharjah Museum, Al Fahidi Fort, Souq Ad Hadid Archaeology Museum, or Dubai Old Town. A visit to Hatta Heritage Village can also provide a taste of local marketplaces and the Emirati lifestyle. Travelling to Dubai will mesmerize you in many ways. Don't miss any of them, then.
Activities that are risky
You can engage in a variety of daring activities in Dubai, such as chartering a luxury yacht in Dubai Marina. Regarding a trip to Dubai being an adventure, nothing stands out. Dubai never stops astonishing visitors with its incredible activities. Some of the activities you can try in Dubai include Dune Bashing, Sandboarding, Skiing, Skydiving, Bungee Jumping, Shark Diving, Flyboarding, Micro lighting, Racing, Jet Skiing, Hot Air Balloon Ride, Sea breacher Ride, Water Jetpack Ride, Indoor Skydiving Experience, Ziplining, Jetovator Experience, Dubai Seaplane Flight, Dubai Helicopter Tour, Deep Sea Fishing, Desert Safari, Wakeboarding, Quad Biking, Snorkeling,