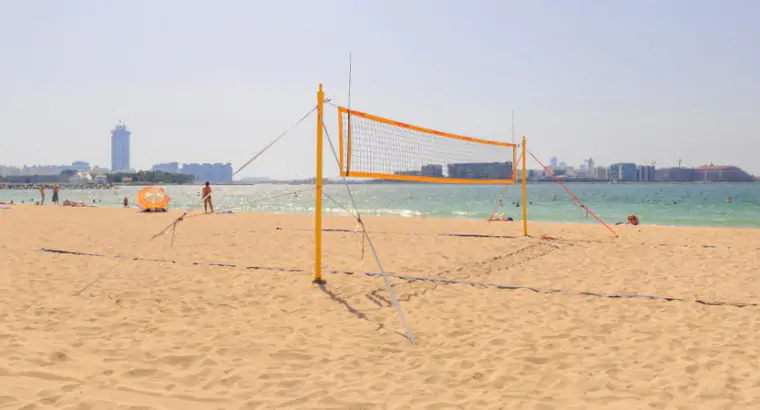 Black Palace Beach
Dubai is known for its luxurious lifestyle, world-class attractions, and stunning beaches. This black palace beach is located in the Al Sufouh area, just off the coast of Dubai Marina near the Burj Al Arab. It is easily accessible by car, and it's a great spot for sunbathing and swimming. In addition, it is also a great spot for snorkeling, with plenty of coral reefs and colorful fish to explore.
The beach is also home to a number of beachfront restaurants, serving up delicious food and drinks. With its secluded setting and stunning views, Black Palace Beach is the perfect spot to escape the city and relax. So pack your bags and get ready to explore one of Dubai's best-kept secrets!
Location
Black Palace Beach is a hidden gem located in Dubai, UAE. It is also known as Al Sufouh Beach and Secret Beach due to its secluded location away from the hustle and bustle of the city. The beach is situated at the base of the view of Burj Al Arab, one of Dubai's most iconic landmarks.
Unlike other beaches in Dubai, Black Palace Beach has a unique charm that sets it apart from others. Visitors can either take a taxi from al sufouh road or drive themselves; however, parking spaces are limited so early arrival is recommended.
Black Palace Beach's location adds to its allure as an exclusive spot for those who want to escape reality briefly.
History
The history of Black Palace Beach, also known as Secret Beach or Al Sufouh Beach, dates back to the time when Dubai was a small fishing village. The area surrounding this beach was once home to local fishermen who used it as a launch point for their boats.
Over time, the area became popular among locals and ex-pats alike due to its secluded nature and stunning views. However, it wasn't until recently that the beach gained fame among tourists.
Despite its growing popularity in recent years, Black Palace Beach has managed to retain its natural beauty and peaceful atmosphere.
What to do there?
Black Palace Beach, also known as Al Sufouh Beach or Secret Beach Dubai, offers a plethora of activities for visitors. This beach offers a variety of activities, whether you want to soak up the sun, swim in the ocean, or try some water sports.
If you enjoy swimming and snorkeling then Black Palace Dubai Beach is perfect for you. The crystal-clear waters provide an ideal spot to explore Dubai's vibrant marine life. You can hire snorkeling equipment from one of the many vendors near the beach. The peaceful ambiance makes it easy to unwind and forget about everything else.
Adrenaline junkies will love trying out jet skiing or paddle boarding at Black Palace Beach. Several rental companies offer these thrilling water sports which add more excitement to your vacation
How to get there?
Getting to Black Palace Beach in Dubai is relatively easy, but it depends on your mode of transportation. If you're driving, the easiest way is to use Google Maps and type in "Black Palace Beach" as your destination. The bus stop closest to Black Palace Beach is located at Dubai College – just ask for directions from there.
Tips for visiting
Here are some helpful tips for visiting the Beach, also known as Secret Beach or Al Sufouh Beach:
Firstly, it's important to note that there are no facilities or amenities available at the beach. So, make sure to bring all of your supplies such as water, snacks, and sunscreen.
Secondly, the beach is not easily accessible by car. The nearest parking area is about a 10-15 minute walk away from the beach itself. Wear comfortable shoes and be prepared for a small hike.
Thirdly, swimming at this beach can be dangerous due to the strong currents and waves. It's best to stay close to shore and avoid going too far out into the water.
Remember that littering on this pristine stretch of shoreline is strictly prohibited by law. Always clean up after yourself and leave nothing but footprints behind.
Conclusion
Despite the lack of amenities and facilities on-site, visiting Black Palace Beach is an experience worth having. Whether you want to sunbathe, swim, picnic with family and friends, or simply enjoy the tranquility of nature – this secret beach has got something for everyone! So what are you waiting for? Plan your visit to Black Palace Beach now!